Jill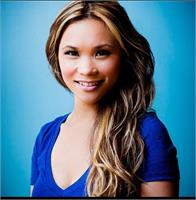 Jill's classes are all about strengthening on levels of the human being: spiritually, mentally, emotionally and physically. Her classes are often challenging but not tiring. She delivers a powerful class to create self-awareness and self-love that speaks directly to the soul through the transitions and movements of the asanas. Students step away from their comfort and walk away cleansed internally and empowered.

Jill began yoga as a result of injuries from running. Another runner advised her to take a Bikram Yoga class, the only form of yoga she practiced for two years. Ultimately, it lead her to learn she had been missing an important element of the practice: listening to the heart. Jill attended yoga teacher training with YogaOne March 2012.

Her journey has been enlightening every step of the way through the discoveries from her practice, the connections that are created and her personal growth.
Jill is currently not instructing any classes.