Tamara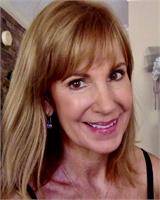 Tamara began practicing yoga in 2000 when, due to illness, her body rebelled, hit her upside the head and demanded that she change her exercise routine. She made peace with her body in her first yoga class and has been devoted to the practice ever since. Tamara credits yoga with allowing her to do things now that she couldn't have imagined doing 15 years ago. As an artist, a retired attorney, and a "wanna be" comedian, she loves the creativity, fluidity and physical challenge of vinyasa flow. She is curious about all of life (ok maybe not math) particularly nature and the odd juxtapositions and opportunities for learning it brings. Through her teaching, Tamara hopes to heighten the over all awareness of others and to create an environment that nurtures the rediscovery of student's own inner voice. "Throughout the day we all have 1,000 different voices telling us different things about who or what we are or should be. It takes a lot of courage and support to drown out those voices and be true to ourselves, and we can start by listening to the body."
Tamara instructs the following:
This is a vigorous vinyasa practice that is kicked up a notch in intensity and pace. Be prepared to sweat and be challenged. Appropriate for experienced/ambitious beginners and up.




This 45-minute lunchtime class is an all-level vinyasa practice where poses are explored beyond the basics and at a faster pace. This class is appropriate for ambitious beginners and long time practitioners. Perfect for your lunch hour!