Matt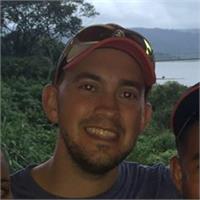 In 2010 Matt was seeking to improve his overall health and fitness and was introduced to CrossFit by a friend. In 2014, he began practicing Yoga to counter-balance the rigors of CrossFit on his body and quickly saw the benefits. He decided to further his practice by becoming a certified teacher in 2015 at Awakened Yoga.
Matt teaches a baptiste style flow and has also brought yoga back to his CrossFit box by teaching weekly mobility class. While Matt leaves the burpees for CrossFit you can still expect to get an intense flow workout usually accompanied by movie scores (bonus points for anyone who knows the movie titles they're from ) ending with some much needed stretching; and if time allows a shoulder massage.
Matt instructs the following:
This is an all-level vinyasa practice where poses are explored beyond the basics and at a faster pace. This class is appropriate for ambitious beginners and long time practitioners.




A slower paced flow class to help you focus your practice on core strength, muscle flexibility, breath techniques, and meditation. Slow down and take it all in. Appropriate for students at all levels.