Janette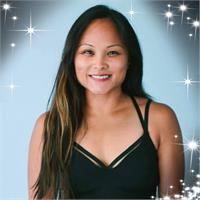 Janette is a native Houstonian. She grew up in Southwest Houston and graduated from Houston Baptist University with a Bachelors of Science Degree in Nursing. She moved to Birmingham, Alabama where she worked as a bedside nurse in the Neonatal Intensive Care Unit. Janette's interest in patient and family-centered care was a natural fit, leading her to become involved in bereavement care. Janette returned to Houston and took a break from nursing in order to start a family. She has two beautiful children, Lucy and Joshua. When her kids entered school, Janette began her journey back into fitness through kickboxing and jiu-jitsu, eventually discovering yoga. Inspired by her fitness instructors, she completed the Yoga Teacher Training at Awakened Yoga Studio in Spring 2017. Janette's interests outside of yoga and jiu-jitsu are creating vegetable-based smoothies, learning other forms of martial arts (Eskrima and Jeet Kune Do), promoting women's self defense, and painting with acrylics.
Janette instructs the following:
This is a vigorous vinyasa practice that is kicked up a notch in intensity and pace. Be prepared to sweat and be challenged. Appropriate for experienced/ambitious beginners and up.




Come play yoga with us! Yoga classes for kids encourage children to explore and discover the mind and body in FUN ways. Yoga for kids uses interactive games, stories, and other play-like activities to stimulate the imagination, get their bodies moving and having a great time!Through yoga, kids move to improve flexibility, balance, and strength. Kids will learn relaxation and breathing techniques to help them calm the mind, learn concentration and focus, and develop inner confidence! Open to children ages 5 to 12.