Another set of awesome siblings, Devan and Neha Nair!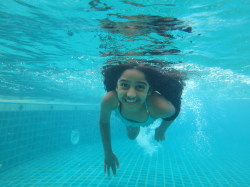 Neha, older sister to Devan, attends Cornerstone Elementary School. She loves to sing and dance and aspires to be a dancer when she grows up. Her favorite class at school is Art, because she thinks it is fun. Neha enjoys coming to Awakened Yoga because she gets to do yoga with her friends and it helps her mind at school. Neha's favorite yoga pose is candlestick.
Devan Nair attends Cambridge Montessori School. He wants to be an astronaut when he grows up just so he can plant his own flag on the moon! Devan's favorite class is recess because he doesn't have to do any work! He enjoys coming to Awakened Yoga because he really likes his yoga teacher and yoga has made him more flexible at school. Devan's favorite pose is wheel!